If you have employees you know how time-consuming payroll can be.  Payroll fraud on the other hand can make your life a living hell.  Here is what I mean are your employees taking advantage of you are getting a little extras of your money in their pockets?
To determine if there is a problem within you business there are a number of areas that can make this fraud possible that should be controlled.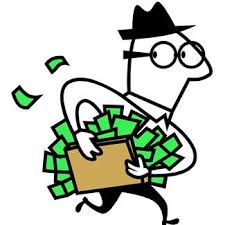 You need to do a 'self audit' of your payroll regularly and make sure you record it.  This ensures someone sees a problem as soon as it occurs.
If there are multiple and regular changes to an employees details and card file this is classed as a red flag.  They maybe harmless changes however you need to know if there is something going on that could cause problems
You need to make sure that there are no double ups of employees, you don't want them to be paid twice, or have a non-existent employee who gets paid.
If staff are accessing the payroll system after hours or on days they are not working these instances need to be questioned.  And audited if possible to make sure what they were doing was legitimate.
Security security security.  If you have a system where anyone can get on a computer and make a few changes you are more likely to have a problem.  If you have only a few people who complete the payroll and only these people have access to this system, then you are likely to restrict any issues.
A high casual employee turnover is also a trigger for problems however if you have a good process in place this is more likely not a problem.
So basically if you think you have a payroll problem don't ignore it before you lose any more money start looking into it.  If you don't want to be the one asking the tough questions why don't you let your bookkeeper know your concern they can aways run an audit for you to see whats happening to your money.
Here at Open Bookkeeping we can help with the different processes and implementing them and preventing them happening in the first place. Call now to see how we can help your payroll dilemma's